Simple application
Apply online
Our quick online personal loan application is easy and takes just minutes
Get approved
We evaluate your details and give you a decision right away
Instant Cash
The funds are deposited into your account



Cash4u base the decision on your current situation
Using the information you provide in your application, we are able to ascertain your needs and give you the most flexible finance option that best suits your need.For a fast response on your application, please fill the online application form.


Cash4u is a registered New Zealand Financial provider
A member of Financial Services Complaints Ltd. We have been in finance business since more than 15 years, so be well assured that you are dealing with an experienced lender who can be trusted and love to build a reliable and professional relationship with clients.

WHY US
Flexible

All our fast and flexible cash loans now NZ feature convenient repayment terms,so you can choose the loan that's right for you.

100% Safe, Secure &
Confidential

Your info is safely stored using strict security & encryption standards.

Are You Eligible?
Terms of Eligibility

Age Eligibility
To be eligible for a loan on cash4u need to be more than 18+ years old.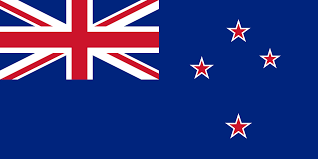 Citizenship
To be eligible for a loan on cash4u need to be a citizen of New Zealand.
Start your loan application
Words from our happy clients

Mark D
Plant Operator
"Cash4u was very helpful in getting me my loan in as quick a time as possible when I really needed a financial boost during difficult times around Christmas.Will use their service again if the need arises and highly recommend them.The consultants were very friendly and helpful.Thanks guys."

Kimberley E
Plant Operator
"Thank you Cash4u for having a clear and easy to understand loan application process.Your loan products are wonderful and your service is great to have access to,especially if past lending history is an issue."

Rhys S
Cash Manager
"I was so impressed by how pro-active this service is and how quickly they make their loans happen.The online loan application was quick and easy and I had an answer within 24 Hours.I highly recommend cash4u for all of your loan needs."